46 Years
of unparalleled excellence in Himalayan Pink Salt from mining and manufacturing to supply
Exalting the Dominance of Salt as a Global Force
Tanveer Salt Traders® is the foremost supplier of premium-quality Himalayan salt products, catering to diverse industries worldwide. With an unwavering commitment to quality since 1977, we have earned the trust of over 500 businesses across 30+ countries. Our range of products includes exquisite Himalayan pink salt lamps and refined salt cooking plates, adhering to the highest international standards from mining to delivery.
We prioritize sustainability and ethical mining practices, ensuring that we leave a positive environmental impact while maintaining the highest ethical standards. Our exceptional products offer boundless health benefits, making us the preferred choice for top-quality Himalayan salt products. Partner with Tanveer Salt Traders® today and experience authenticity, quality, and excellence.
Himalayan
Pink

Salt

products
About Us
About

TANVEER SALT®
Tanveer Salt Traders was established in 1942. Mr. Ghulam Hussain was the founder of this company. Mr. Tanveer Saqlain is the Chairman who always says, "Salt is very important in daily life & that's why this need should be made accessible to everyone. Mr. Faraz Saqlain is the CEO of TST who always says, "World needs Himalayan pink salt & we will ensure the supply". We take raw Himalayan Pink Salt from mine then process it through the latest machinery to manufacture & export Himalayan bulk salt products. Our plantt is operating in Lahore. Our goal is to ensure the availability of Himalayan pink salt around the globe.
Why Choose

TANVEER SALT®

For Growing Your Business
Tanveer Salt is known as best quality Himalayn Pink Salt Exporter from pakistan to all over the world. Read Our keystrength which make us Best Company In Salt export and manufacture product .
Our

Manufacturing

Process
In the first step, the raw Himalayan pink salt is extracted from the mine through harvesting & hand-picking approaches.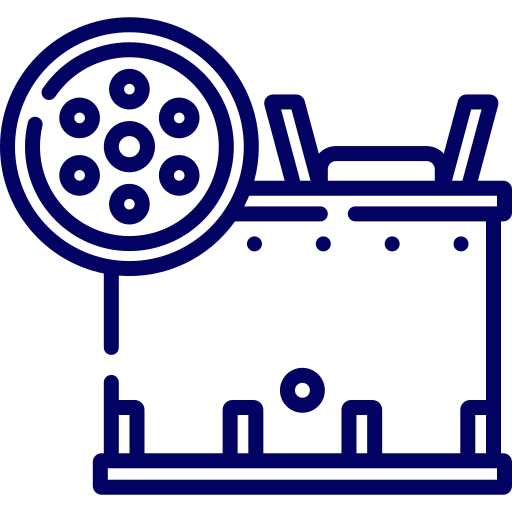 The extracted Himalayan pink salt is then directed towards the crushing area where it is crushed from large blocks into small grains
Quality checker is an important part of the procedure which is responsible to check & control the optimum quality of Himalayan pink salt.
The optimal cleaning of the final product is carried out in this step. It is responsible for sharply examining every particle & to remove any extras.


The customized packing in good quality bags takes place to make sure complete protection of products from external factors & mishandling.
Tanveer salt traders provide their clients with prime Organic  quality Himalayan pink salt products which mine from the Khewra.
If you need our Product Catalog, Want Pricing, Have Questions about Shipping, or anything else, reach out to us. We'll respond as soon as we can.